The Covid-19 pandemic is affecting all worldwide. Here in the Virgin Islands we have not seen a cruise ship in almost a year. The Virgin Islands relies heavily on tourism and jewelry shopping in the Virgin Islands is usually a huge draw. Cruise ships bring in more than 2 million people to the small island of St Thomas each year. Without them you can imagine it is somewhat of a ghost town. How are the Virgin Islands Jewelry stores holding up?
Well some of the big names have simply have not reopened their doors. Tiffany actually closed their doors before the pandemic. Others have gone to extremely limited hours. For the family-owned jewelry stores in St Thomas closing doors is not an option. As you can imagine, rental space in St Thomas on jewelry row is at a premium.
What Can You Do To Support Your Favorite Jewelry Store in St Thomas
Shop, shop, shop!!! We are still here ready to help you with all your jewelry shopping needs. We are happy to ship anywhere in the world. Whether you are looking for loose diamonds or a specific jewelry piece you know that Renaissance Jewelers has you covered. We have one of the largest selections of tanzanite and diamonds in the US Virgin Islands. We also carry the most gorgeous jewelry for every occasion. We are still getting in new jewelry every week. We want to make sure that we are still offering the highest quality in jewelry that you have come to trust over the last 15 years plus. Just check out this amazing diamond ring we just got in!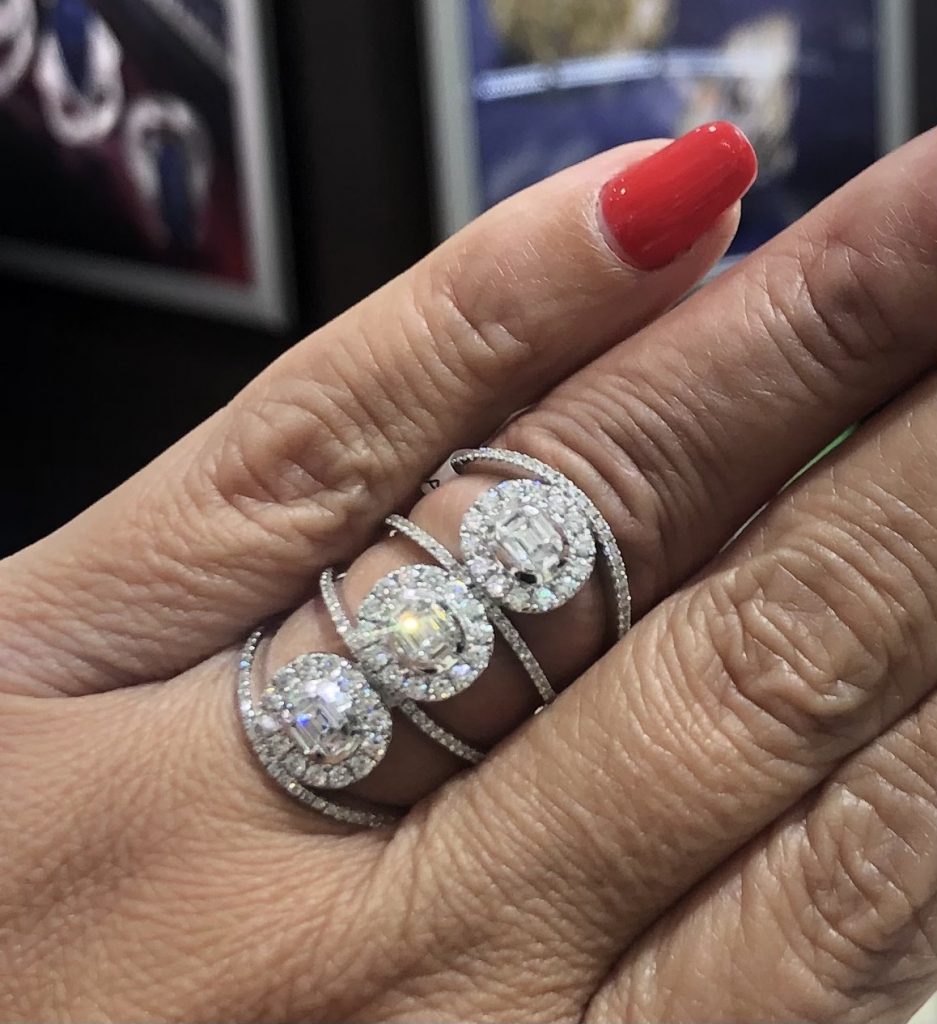 Jewelry Shopping In St Thomas is Just a Phone Call Away
Simply give us a call at 340-774-4510. If you prefer to email us, you can reach us a shop@renaissancevi.com