When you walk down the main jewelry street in St Thomas you will be a bit overwhelmed with the number of stores to choose from.  There are well-known jewelers like Rolex, Little Switzerland and Tag Heuer.  There are small jewelers that mainly sell fashion jewelry and plated bracelets.  And there are several reputable family jewelers that have been serving the island for years.  But which one to pick?  We thought it might be better to hear from some of our customers directly on where to shop for jewelry in St Thomas and why they picked Renaissance Jewelers.
Highest Rated Jeweler on Social Media
I'm an internet guru so when I am coming to a new place I do my research first. And Renaissance Jewelers was the only 5-star rated jeweler on all social media.  Knowing that Renaissance has been in business for over 15 years is not an easy feat.  I read through the reviews from customers on Yelp, Tripadvisor, Google, and Facebook. And all feedback was consistent.  That the jewelry was high quality and the staff was super-friendly and not high pressure.  Also, I read they have the best rum punch on the island so I figured I found a gem.  When I arrived I was greeted by the owner Adrian that made me feel immediately at ease.  I was poured an ice-cold rum punch and started perusing.  I had an old diamond ring that I wanted to exchange for something new.  Adrian appraised my ring at what I found to be a very fair offer and I found a gorgeous emerald ring to upgrade to.  I love the fact they will let you upgrade your jewelry.
Lisa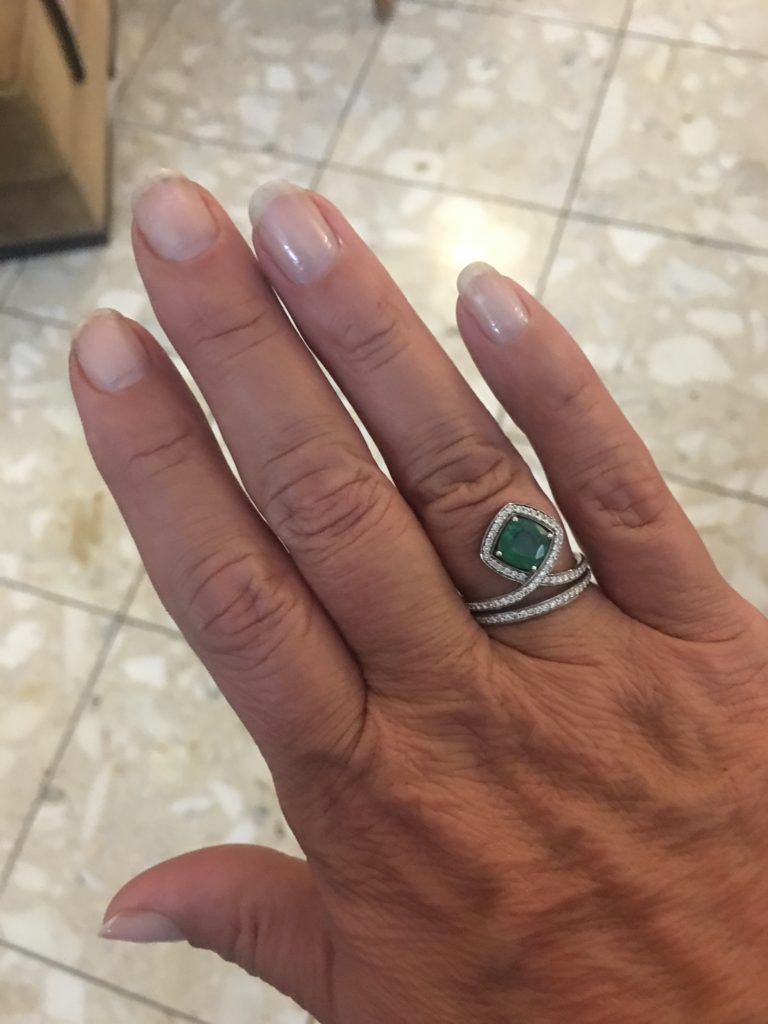 No Pressure Jeweler on St Thomas
I went shopping for jewelry in St Thomas with a friend.  When we walked down the main street in Charlotte Amalie there were several high-pressure salesmen and women trying to entice us into their stores.  I really don't like high pressure.  When we walked past Renaissance Jewelers it was just so bright, open, and friendly so we popped in.  The staff was great and the drinks were flowing freely.  I wanted to get some earrings to commemorate my trip.  I found a pair that I just love that I paid just over $300 for.  They appraised when I got back to Arizona for over $1000.  I can't recommend them more!
Evelyn
Best Place To Shop for Jewelry on St Thomas
A friend recommended Renaissance Jewelers so I stopped in when I was visiting from Florida.  I visited several other stores as well.  But Renaissance Jewelers had the best selection by far.  I wanted some truly unique jewelry and I found it there!  I got some really cool reversible jewelry.  One side is white diamonds and the other side is blue diamonds so it's truly versatile.  At first, I thought I only wanted the earrings but I ended up getting the entire set.  A reversible diamond pendant necklace, a reversible diamond bracelet, and even a reversible diamond ring.  I get so many compliments on them and they appraised at much higher than what I paid for them.
Honey