Here at Renaissance Jewelers, we offer a wide variety of jewelry to suit any customers desires. This month, our featured product is aquamarine jewelry. Aquamarine is the birthstone for the month of March. Happy birthday March babies! And we offer a stunning selection. So, stop by the shop and see which piece of jewelry calls your name! To learn more about our selection in St Thomas,
click here
. Aquamarine isn't just a birthstone. Many customers in the Caribbean love it for it's blue hue. It can be in set in a classic setting that can be worn daily or surrounded by diamonds for a luxury jewelry piece.
Aquamarine Rings
We offer an amazing selection rings. Our aquamarine rings are stunning and will catch the eye of all your friends. The stunning blue is a beautiful color and symbolizes the crystal clear blue waters of the Caribbean. And it will remind you of your visit to St Thomas. These rings make an amazing gift for any Occasion: Graduation, Birthday, Anniversary, or so much more.

Necklaces
If you are looking for something a little bigger than a ring, take a look at our beautiful selection of necklaces. These aquamarine necklaces are some of our prettiest pieces and offer a truly special feel. These pieces are sure to make any one happy. So, what are you waiting for? Come shop our amazing selection, whether you are a local or visiting on a cruise ship.

Aquamarine Earrings
Earrings are the perfect addition to any style. These aquamarine earrings are stunning. We have an immense variety of aquamarine earrings to chose from. We have so many different styles to chose from: studs, drop/dangle, chandelier, and more! These earrings are perfect for treating your self or make a wonderful gift.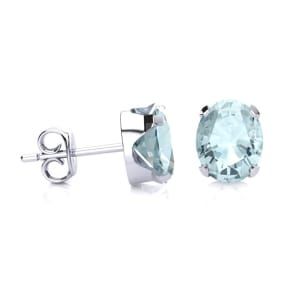 We have so many different aquamarine products to chose from in our store. But, if this isn't your stone, don't worry. We have an incredible selection of all stones. Our
diamonds
are breathtaking. So, no matter your style, we will find something perfect for you. And don't forget,
visit our website
and let us know when you will be stopping in! We will be sure to have a special free gift waiting just for you. And of course free drinks!