Our earth is filled with tons of gorgeous blessings. And the mind-blowing beauty of nature seems to surround us everywhere. Often we use those beautiful creations given to us from nature, in making different kinds of products. Gems and stones are the most used materials that are used in making jewelry, accessories or showpieces that multiply the beauty around us, or on us. Just like diamonds, rubies, and sapphires, there is another gem that is famous among the gem family, called Tourmaline. Tourmaline is known for its striking appearance and qualities. If you are looking for Tourmaline Jewelry in St Thomas look no further than Renaissance Jewelers.
What Is Tourmaline?
Never heard of this gorgeous gem before? It's mostly a black or blackish, or multi-colored mineral that is found as a prismatic crystal in graphite and several rocks. It is known to be the most colorful gem in the list of all gems when compared. Also, it's one of the two birthstones for October babies. Opal is the other.
What Are the Types of Tourmaline?
There are several types of tourmaline, all of which are loved equally, most of them gracing our fingers wrists and necks every other day. Dravite, Watermelon, Elbaite, Schorl, Liddicoatite, Indicolite, Rubellite, Siberite, Paraiba and Bi-color, etc, are the different forms of Tourmaline. More importantly, Dravite, Schorl, Elbaite, and Liddicoatite are the most commonly occurred forms.
St Thomas Tourmaline Jewelry Can We Carry?
The green, blue and dark pink tourmalines are most common among the gem market. And they can be bought under reasonable prices and a fairly leveled budget. Also, you can get them made into a necklace, a ring or even a bracelet. And you can easily wear it around with confidence and elegance. These are the most easily available types of tourmaline.
Where Can You Find St Thomas Tourmaline?

You'll be able to easily find this beautiful gem Renaissance Jewelers in St Thomas. They will provide you a vast variety of unique gemstones at great prices. We would love to show you everything we carry. But our inventory is constantly changing. Rest assured, we have lots of tourmaline jewelry in stock!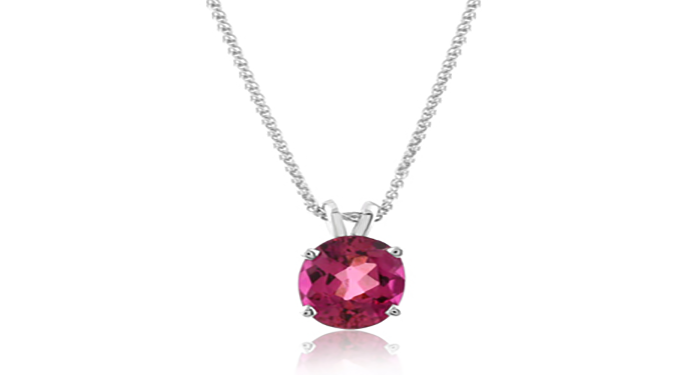 So now that you know all about tourmaline, don't forget to get your hands on the jewelry pieces made out of this gorgeous gem. Don't hesitate to look around for more species and colors of these gems, and carefully learn about their specifications, before you choose your favorite one.