One of the most alluring things about St Thomas in the US Virgin Islands is the miles and miles of clear blue water in every direction. Add in a daily dose of blue skies and mild temps, and you'll understand why this island is a top cruise ship destination. St Thomas is also where you'll find the rarest gemstone in the world, tanzanite.
Tanzanite, like the waters of St Thomas, delights with multiple variations of every shade of blue you can imagine. From deep, dark purple to glimmering aquamarine and countless shades of blue in between, tanzanite is one of the rarest and most coveted gemstones in the world.
What is Tanzanite
Tanzanite is a relatively new phenomenon in the world of jewelry. It was discovered, perfected and promoted for the first time in 1968 when the iconic Tiffany & Co. announced a rare line of tanzanite jewelry.
The famous New York jeweler knew the world loved blue. They were certain the gem mined exclusively in Tanzania would win the hearts and minds of everyone who loved fine jewelry.
They were right!
Today, tanzanite is one of the most desired gemstones in the world, trading places with sapphire year after year for the number one spot.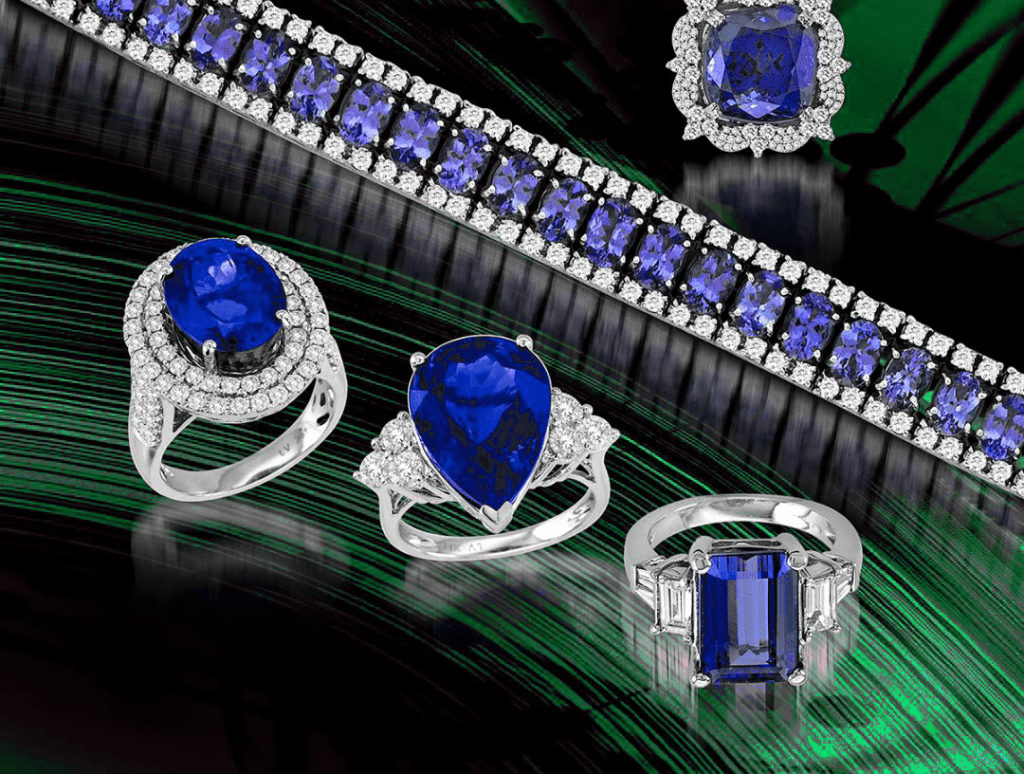 Where Can You Find Tanzanite Jewelry on St Thomas
When you visit St Thomas, you'll want to take a little stroll along the historic cobblestone alleys around Main Street in Charlotte Amalie. This is walking distance from the cruise port and midway between the famous beaches of the East End and the airport to the West.
In the center of this delightful spot is where you'll find a virtual treasure trove of fine tanzanite jewelry and loose stones. Look for our privately owned local jewelry store, clearly marked with a bright green sign on world-famous "jewelry row." Drop in for free rum punch, friendly, knowledgeable experts and some of the most beautiful duty-free tanzanite around.
We'll be happy to show off our collection of fine tanzanite in your favorite shades of blue. And if you're arriving on St Thomas by cruise ship, be sure to let us know you're coming. We'll have a free gift waiting for you.
Click here to get in touch and we'll get your gift ready for you.