St. Thomas is famous for a lot of things including sightseeing, sunbathing, treasure hunting, rum, and local cuisines. But St. Thomas exclusive diamond Jewelry undoubtedly tops that list. Because jewelry shopping in St. Thomas is tax free! Also, the diamonds here are generally cheaper yet luxurious. Some most famous St. Thomas diamonds include colored diamonds like chocolate diamonds and blue diamonds. You can find a wide collection of every type and color of diamond jewelry at Renaissance Jewelers VI.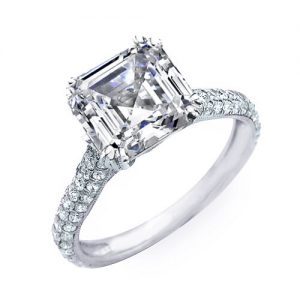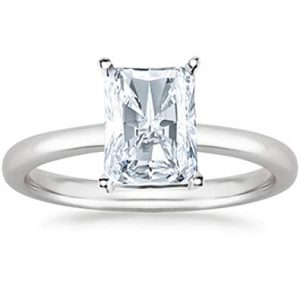 Spending exquisite vacations on a tropical paradise like St. Thomas VI is the dream of almost every vacationer. That is why it's among the list of world's most sought-after cruise destinations for all the right reasons. It's an Island that offers a great many recreational activities for every visitor. From sightseeing to treasure hunting, and sports to shopping, one can't get enough of this beautiful Island. People also love to get gifts for their loved ones in the form of mugs, Caribbean water, other keepsakes.
If you don't want to take back these boring gifts for those special ones. Then why not to try an entirely unique travel takeaway? So, let us tell you about another specialty of St. Thomas that you are missing out – St. Thomas diamonds! You will be surprised to know that diamonds here are cheaper as there is no sales tax. But that does not means foregoing the quality. Because even the diamonds at a store in your hometown cannot match their quality.
So, don't forget to explore the amazing collection of loose diamonds on your next visit. No matter you want them for a loved one, for yourself or as an engagement ring, every dollar that you spend will worth it!  If you want to know more about the diamonds cuts carried at Renaissance Jewelers click here.
Here is the list of some stunning diamonds types St. Thomas is famous for.
ST. THOMAS CHOCOLATE DIAMONDS
Although colorless diamonds are the most popular choice to be used in engagement rings and other types of jewelry. But it's also a fact that imperfections also create stunning colored diamonds. That's why using diamond colors other than white for creating jewelry is an emerging trend. One of the most exciting among them is chocolate diamond. No, it's not a snack neither it has to do anything with chocolate – except its color. This unique name is actually trademarked under a famous Jewelry Group, Le Vian.
Chocolate diamond is a natural, brown-colored diamond which is extremely rare. But not all brown diamonds are chocolate diamonds. Because they're hand-picked, and the most elite gemstone selected under a strict criterion of clarity and color.
If you are into anything but traditional colorless diamonds. Chocolate diamond is your match. You can find a wide variety of glamorous jewelry made from this warm-colored diamond at Renaissance Jewelers in St. Thomas.
ST. THOMAS BLUE DIAMONDS
You're in Virgin Islands so why not to get a diamond having the beautiful color of Caribbean Sea or sky. Blue diamonds are another form of colored diamonds and are extremely rare. There are only a few mines in the world that produce blue diamonds every year. They come in different shades of blue but the deeper and darker the color is, more will be the value. Renaissance Jewelers in St. Thomas has a huge collection of rare and natural blue diamond rings, bracelets and necklaces. So, if blue is your colors, never forget to grab your ideal blue diamond jewelry upon your visit here.
RENAISSANCE JEWELERS – LARGEST SUPPLIER OF ST. THOMAS DIAMONDS
Renaissance is a place that offers an extensive collection of loose diamonds that cannot be found elsewhere in St. Thomas. Our dazzling and exclusive diamond jewelry will be a symbol of everlasting love from the Islands. We only work with the finest of all diamonds and carefully hand-pick to create glamorous diamond pendants, earrings, and bracelets. That's why their exceptional quality easily goes beyond the 4 C's of diamond buying guide.
At Renaissance Jewelers, every visitor gets a VIP customer service. And our dedicated staff strive hard to find the best diamond jewelry that you need. We do so because nothing is more valuable to us that our smiling, happy customers. If you are planning your next vacations in St. Thomas. And also want to take back a luxury yet affordable St. Thomas diamond Jewelry piece, do give us a visit!